Meet Our Eye Doctor: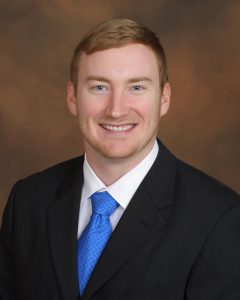 Therapeutic Optometrist, Optometric Glaucoma Specialist
Dr.Chris@EyeTrends-Southlake.com
Review Us Online And Check Out Our Social Media Pages!

We welcome your feedback.
Click on an icon to visit our pages!
A thorough ocular health examination will be done using the latest instruments to evaluate all aspects of vision health.
We carry the latest European and American designer eyewear collections in a variety of styles, colors and materials.
Have you been told you can't wear contact lenses? Whatever your eye condition, we can fit you with comfortable contact lenses.
Children's eyes can change rapidly as they grow. It is very important to take your children for eye exams on a regular basis.
The effects can range from minor dryness and discomfort to pain, blurred vision and frequent infections.
Cataracts are a common cause of vision loss after age 55. Learn more about understanding symptoms and surgery.
If you experience loss of vision, double vision, swelling, infection or any eye emergency, contact us immediately for guidance. We'll help you with the best treatment to prevent complications and promote long-lasting clear eyesight.
Please call our office at: 817-900-EYES(3937) for further instructions. Use your best judgment on urgency, if you feel your need to find the nearest emergency room. Please visit our Emergency Eye Care page for more information.
May 30, 2018
Sure, sunglasses might add the final touches to your chic ensemble, but the real reason to purchase your shades is to protect your eyes from the sun. Not only does glare from the sun make it difficult to see, but the UV rays it reflects can cause permanent damage to...
May 10, 2018
Vision is a critical component to succeed as an athlete and this doesn't just mean having 20/20 vision. There are a number of visual processes that are involved in optimal sports performance, whether you are playing a weekly little league game or competing in professional sports. The eyes and the...
We opened our doors for the first time in December 2017, and we've been providing Positive and Memorable Patient Experiences to North Texans ever since! We are growing everyday, and we're proud to be apart of the Southlake Community!
Monday:

9:00 AM - 7:00 PM

Tuesday:

9:00 AM - 7:00 PM

Wednesday:

9:00 AM - 7:00 PM

Thursday:

9:00 AM - 7:00 PM

Friday:

9:00 AM - 7:00 PM

Saturday:

9:00 AM - 3:00 PM

Sunday:

Closed